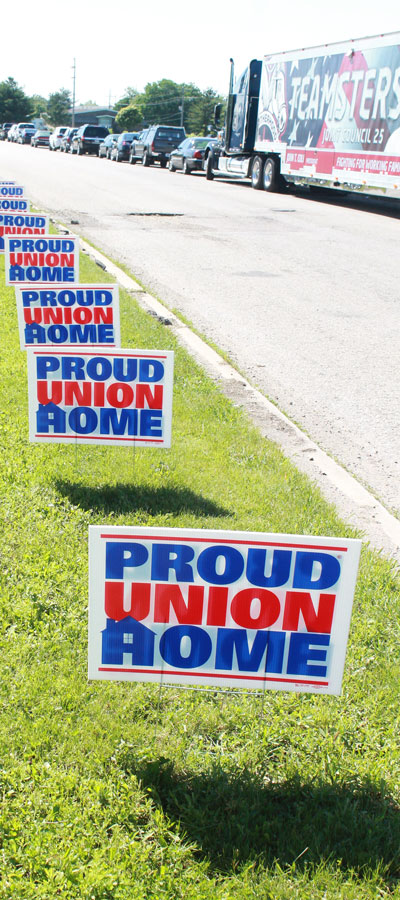 8am-5pm

Silver Lake Country Club 14700 South 82nd Ave. Orland Park, IL

Join Teamsters Joint Council 25 and Teamsters Local 731 for the 16th Annual "In Search of a Cure" Golf outing.

The golf outing honors Teamsters Local 731 President Terry Hancock's son, Bryan, as all proceeds from the outing go towards autism disorders research.

To learn more and to reserve a spot, please visit ​insearchofacure.org.

Join the Teamsters National Black Caucus Chicago Chapter and the Teamsters Joint Council 25 Women's Committee fill backpacks at the 2017 Bud Billiken Day Parade School Supply Drive.

Last year, the Teamsters gave about 100 backpacks filled to the brim with school supplies to underprivileged kids, and we hope to top that number this year!

More details coming soon.

The Westin Bay Shore Vancouver, Vancouver, B.C., Canada

The 42nd Annual Educational Conference and Banquet's theme is "Empowerment through Education is the Bridge to the Future."

Rate: $136.71 per night plus taxes. The deadline for reservations is July 25, 2017.

Click here to learn more and register.

Chateau del Mar, 8301 W 95th St, Hickory Hills, IL 60457

The Teamsters National Black Caucus Chicago Chapter celebrates this year's scholarship recipients, members and executive board with food, dancing and fun.

A panel of TNBC officers will be interviewed about TNBC's 10 year history.

More details coming soon.