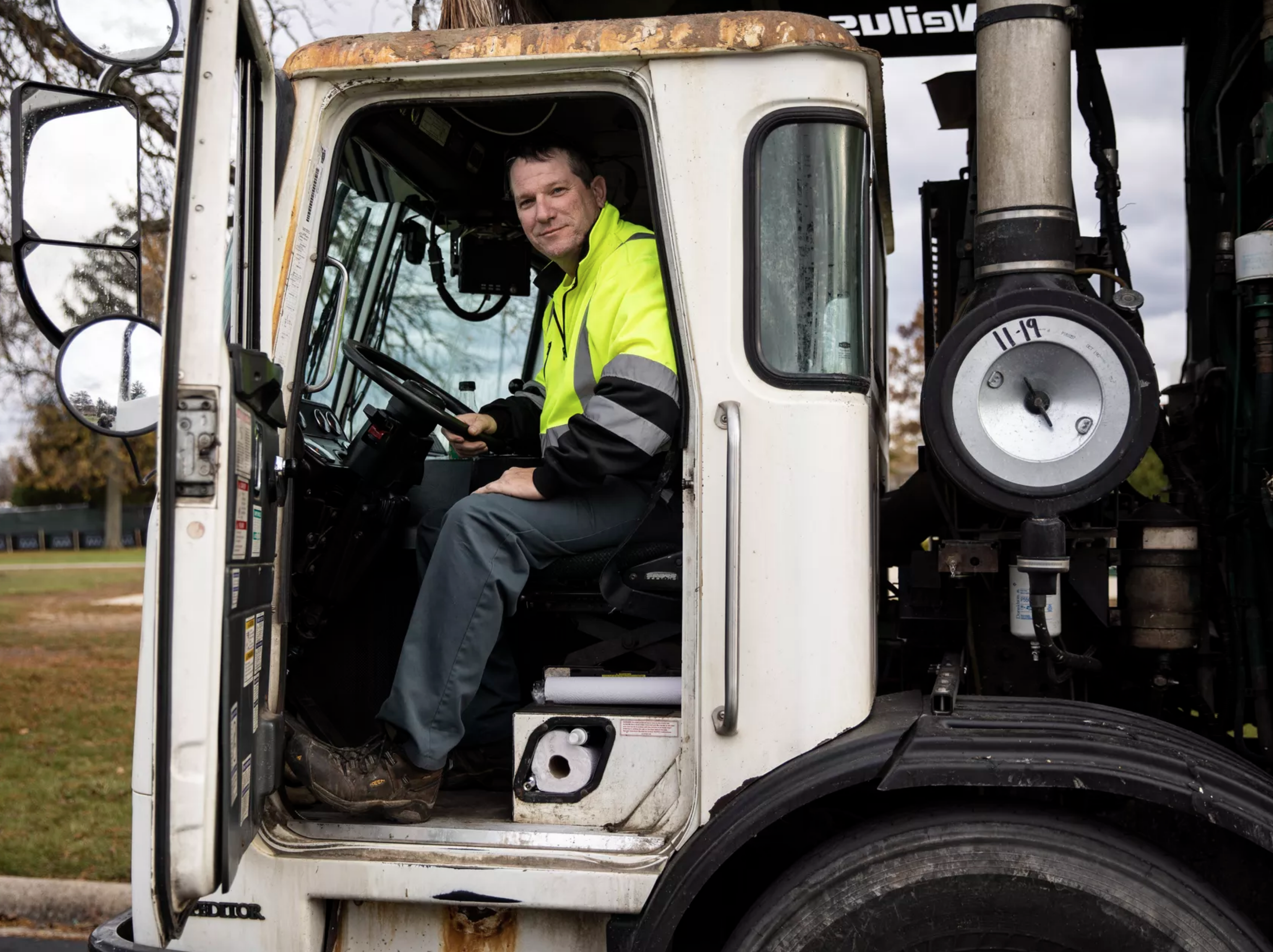 ---
Waste Management truck driver and proud Teamsters Local 731 member Mike Angus was featured by the Chicago Sun-Times in an article published on November 10th as part of the paper's "Hardest-Working Voices in Labor" series.
The Lockport-native worked in the business world for years before joining IBT Local 731 and Waste Management, a job Angus has come to love. Angus highlighted the demands and importance of his job, and also the benefits of belonging to a strong union like Teamster Local 731.
"We have great representation through the union. I can't say enough about those individuals. The benefits we have that they've negotiated for throughout the years," Angus said. Sun-Times reporter Ryan Smith caught up with Angus on his waste collection route through Chicago's Southwest Side and surrounding suburbs earlier this month.
"We're removing the garbage in a safe manner and preventing environmental hazards to communities and more pests like raccoons and rats… I don't want to live in a world where we don't exist," Angus told the Sun-Times.
Read the full article and watch the 2-minute video profile.
---