When Cannon Hoolihan was diagnosed with Asperger Disorder eleven years ago, his mother Paula wondered if he would live a normal life. It was uncertain how living with Asperger's would impact Cannon's growth and development as a young man. Doctors told her Cannon would need lots of therapy and specialized education It was scary to think about.
Fast-forward to April 2020, and 14 year-old Cannon Hoolihan is being honored with a parade of cars, honking horns, and signs and shouts by friends and family celebrating his 8th grade graduation from the Miriam School in St. Louis.
"There are no words to describe how happy I am and how proud I am of Cannon. Thinking about his journey and where he is today, looking at high school next year and talking about learning how to drive, I'm just so proud of him," Paula said.
Asperger's causes developmental delays, especially at the social-emotional level. For example, children and adults with Asperger's may not understand the give-and-take nature of conversation or develop unusual speech patterns. However, most children with Asperger's possess average-to-above average intelligence and have exceptional memory skills.
Paula said the help and generosity of the community and support institutions like Easterseals and In Search of a Cure, has led to Cannon exceeding expectations. In Search of a Cure is a non-profit started by Teamsters Joint Council No. 25 President Terrence J. Hancock, and has raised millions of dollars over the last twenty years for Autism support programs and research.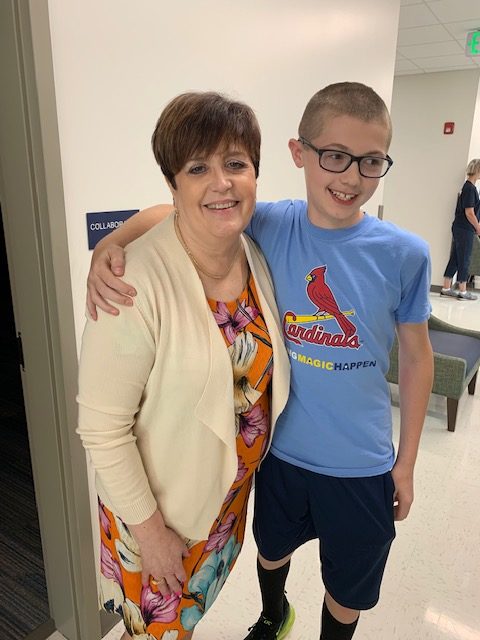 Cannon's mother remembers when he was five years old and enrolled in kindergarten at a Montessori school near his home in Belleville, Illinois. After seeing that Montessori style learning was not right for Cannon, he moved to a local Catholic school, but still struggled to succeed.
"None of the schools in our area could really help, so his therapists recommended we look into the Miriam School in St. Louis," Paula said. "We knew the school would be expensive, but Cannon really needed the type of specialized learning they offer at Miriam. It's tough because insurance doesn't cover tuition to school's like Miriam, so I'm so thankful for the help and support I've received from so many people and organizations to send Cannon there."
At Miriam, Cannon began to thrive in a small classroom setting. He started Miriam's reading program in the third grade and Paula said his reading skills really started to take off shortly thereafter.
"Cannon could not talk or read when he started at Miriam. That changed quickly. Pretty soon he was to the level where we'd order him chapter books he wanted to read, and he'd finish them the next day," Paula said.
Cannon even began to excel in sports while at Miriam. After trying baseball, soccer, and swimming, Cannon found his forte in fencing. He excelled with a foil in his hand so much so, that he was selected to participate in regional fencing tournaments, and competed against kids in the 17-18 year-old age group when he was only 13. Teamsters Local 50 President Pat Nichols has gotten to see Cannon's growth over the years, and has seen him develop into a smart, affable young man.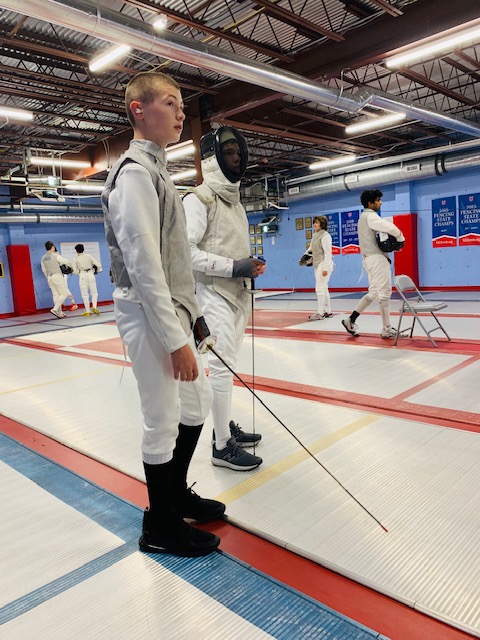 "I met Cannon Hoolihan just a few short years ago, and from the first few hours of hanging out with this guy, I knew he was someone special.  I tell his mother all the time, he is the smoothest kid I know," Nichols said. "Personally, witnessing him put so much effort into anything he takes on is something that inspires you.  You know in your heart and mind that this young man lives with what I will call a "special ability" and he is living proof that a good heart and soul is a gift and being around a person like Cannon can only bring a smile and good spirit."
Cannon has received several awards in the classroom for his spirit and academic excellence, and also earned an award for sticking up for one of his classmates who was being bullied.
"One of his classmates was being bullied and Cannon saw this and talked to his classmate about it. His classmate did not want to report it to his teacher because he was afraid telling on his bully would make things worse. Cannon really wanted to help his classmate, so he stuck up for his friend and told the teacher, something that took a lot of courage for him to do. The teacher solved the problem, his friend was grateful Cannon spoke up, and the rest is history!" Paula said.
Wanting to reward her son, Paula dreamed of taking Cannon on a trip to Universal Studios Orlando to visit the Harry Potter themed attraction. However, the trip was going to be costly, and Paula did not know how she was going pay for the trip.
"Cannon absolutely loves Harry Potter, and I wanted to take him to Orlando. It was around $7,000 including travel and park tickets. I talked to Pat about it, and he said he happened to mention the idea to Teamsters Joint Council President Terry Hancock about a trip to Universal Studios for a young man such as Cannon.  Terry ever so graciously told Pat to get his foundation, In Search of a Cure, the info and he will take care of the costs for the family to attend the theme park. With the generosity of so many people, I was able to give Cannon an experience he'd never even dreamed of," Paula said.
"The Orlando trip was an experience that will always hold a special place with me.  When I spoke with Roberta Lester about the details of the trip and she worked with me as I booked the Universal Studio part of the vacation, she was so kind and patient.  As I finalized the process, I told her that she had me in tears and that this is the kindest gesture that anyone has done for my guy Cannon and his great family. I am really thankful for Mr. Hancock's generosity and how committed he is to helping those affected by autism and their families experience things they never thought were possible," Nichols said.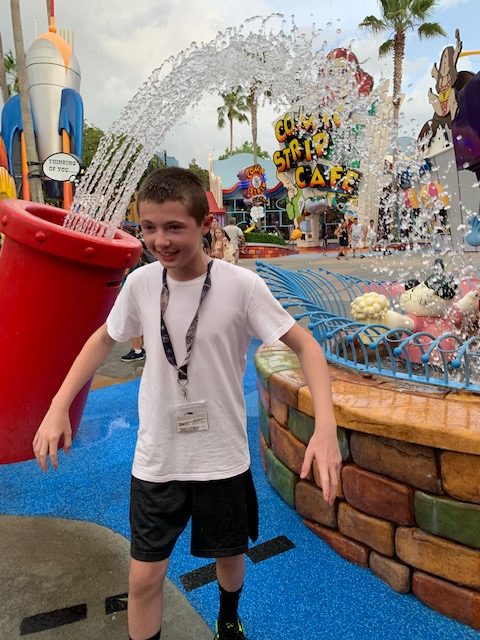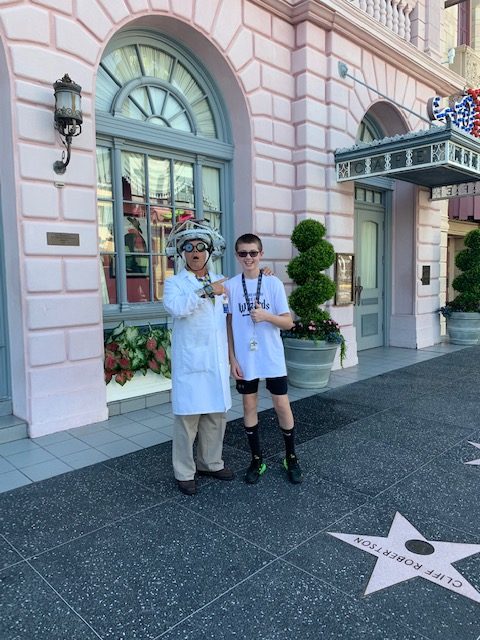 Teamsters Joint Council No. 25 has supported autism research and support programs for decades. Teamsters Joint Council No. 25 and Local No. 731 President Terrence J. Hancock's son Bryan D. Hancock lives with autism, and Hancock's foundation, In Search of a Cure, has raised millions for autism-related causes since its founding in 2001.
"It brings me so much joy to hear about success stories like Cannon Hoolihan. He is living proof that with enough love, support, and guidance, those affected by disorders across the Autism Spectrum can accomplish anything their heart desires," Hancock said.
Over the years, Paula said Easterseals has really helped provide autism services, and has even covered the admission cost for some special events for Cannon to attend. Teamsters Joint Council No. 25 and Local No. 731 are also involved heavily in providing financial support for Easterseals' mission to provide support for those with Autism.
In July, In Search of a Cure will be hosting their 19th annual golf event sponsored by Teamsters Joint Council No. 25 and Teamsters Local No. 731. The event has raised millions of dollars over the past two decades for autism research and support programs.
If you would like to learn more about In Search of a Cure and donate to the cause, please see insearchofacure.org.
 As far as what's next for Cannon? Paula said he's looking forward to attending high school, and as for right now, his possible careers may include working with animals or developing technology.